Sustainability is primed to take on a formative role in course offerings at the University of Saskatchewan with the implementation of the new Sustainability Faculty Fellows program. This initiative, led out of the Provost's office with support from the Gwenna Moss Centre for Teaching and Learning (GMCTL), features six USask faculty members from across the campus who have taken on the challenge of supporting their colleagues in designing, instructing, and assessing ways that build student competencies for sustainability.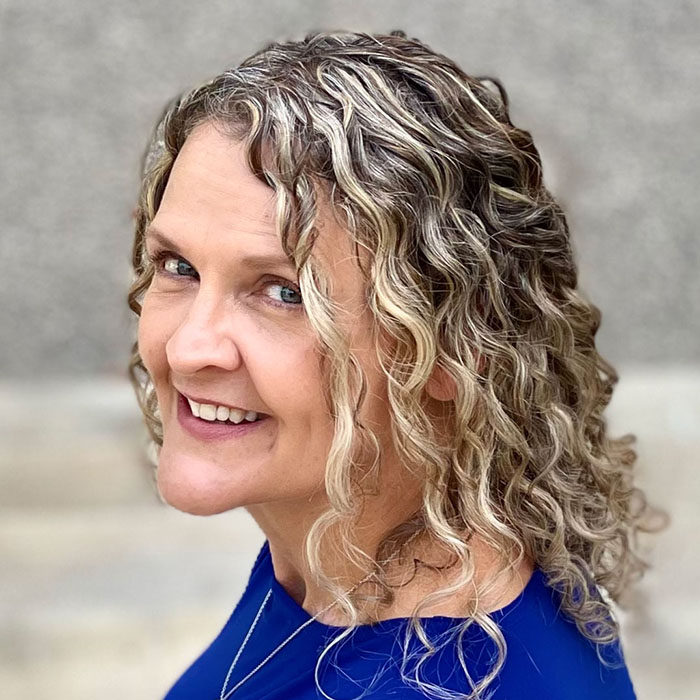 Dr. Nancy Turner (PhD), senior director of Teaching and Learning Enhancement and special adviser on the USask Sustainability Strategy, is excited to see the Sustainability Faculty Fellows program take flight at USask. "These six individuals come from different academic programs and different departments," says Turner, "developing high quality learning opportunities where our students can graduate with the ability to go out and advance sustainability, changing the world through their own discipline or profession."
The Sustainability Faculty Fellows program is based around a two-year term, with the first year being focused on the Fellows embedding teaching practices in their own courses that allow students to reflect, share, and act on key competencies for sustainability. Students will be able to take an active role in this work, directly engaging in co-curricular or extracurricular activities through community partnership projects.
"They not only get a chance to apply the knowledge they have of sustainability and develop skills within that, but they get a chance to really make a difference to an organization," says Turner.
The second year of the term will push the Fellows out into their respective colleges to support other faculty in adopting the same changes they developed in their previous year while introducing their colleagues to open educational practices that help to further learning for sustainability. Each academic unit will be approached in individually tailored ways that align with USask priorities such as experiential learning through community-engaged or work-integrated learning or student wellness.
Janelle Hutchinson, USask's first Chief Sustainability Officer, is equally excited to learn from the program. "The opportunity for these faculty members to work within and across their own disciplines to integrate sustainability competencies into not only their own courses but in the curricula of their colleagues as well, it's going to have wonderful impacts on the practical knowledge that our students take with them beyond convocation."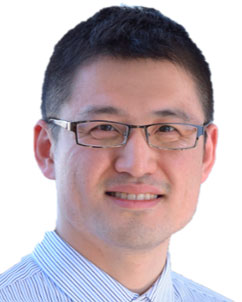 Tate Cao
Assistant Professor Ron and Jane Graham School of Professional Development, College of Engineering
Tate Cao is an Assistant Professor in the Ron and Jane Graham School of Professional Development, College of Engineering. He teaches courses focused on engineering technology management, design and entrepreneurship. While these new technologies may positively improve life quality, it can also cause harm when decisions are made poorly. Tate wants students to reflect on these technical decisions and their impact to be able to build a better future.
Brooke Klassen
Assistant Professor Edwards School of Business
Brooke Klassen is an Assistant Professor of Management and Marketing at the Edwards School of Business. It is important to her that students consider how they create and market goods and services in ways that are non-polluting, conserve energy and natural resources, and contribute to a strong economy and socially conscious world.
Kate Congreves
Assistant Professor College of Agriculture and Bioresources
Dr. Kate Congreves is an Assistant Professor of Plant Sciences in the College of Agriculture and Bioresources. Her courses primarily address the intersection of hunger, climate action, and life on land. Kate strives for students to reflect on food, i.e., where it comes from, how it is produced, and how it links to several sustainable development goals; and also, to begin to act on complex issues from different angles and perspectives.
Ulrich Teucher
Associate Professor Psychology and Health Studies, College of Arts and Science
Dr. Ulrich Teucher is an Associate Professor of Psychology and Health Studies in the College of Arts & Science. Ulrich describes that planetary health depends on ecological determinants of health and requires ecological justice. He seeks to broaden learning outcomes in psychology and health studies to the ways we attend to the worlds in and around us, using body, heart, mind, and spirit.
Eric Micheels
Associate Professor College of Agriculture and Bioresources
Dr. Eric Micheels is an Associate Professor of Agricultural and Resource Economics in the College of Agriculture and Bioresources. Eric would like students to critically examine issues facing agricultural firms and consumers from multiple perspectives, and then carefully consider both the short-term and longer-term impacts of strategic decisions made by these actors.
Shannon Forrester
Lecturer College of Kinesiology
Shannon Forrester is a Lecturer in the College of Kinesiology. She advocates for and promotes physical activity to enhance the full spectrum of health and wellness, whether that be physical, social, mental, or even environmental.  She would like students to identify the personal role they will play in enhancing the health and wellness of their personal self, their communities, and the planet.